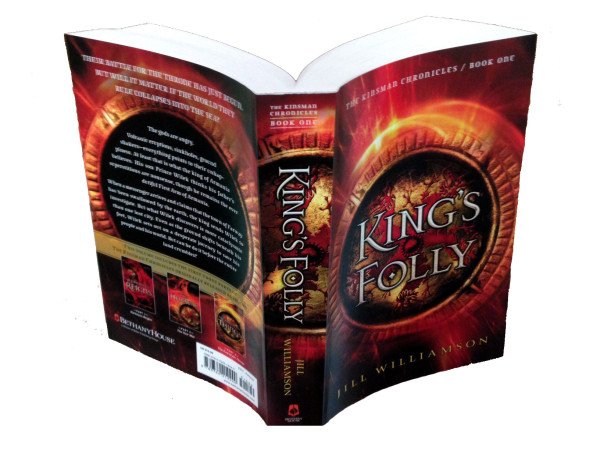 Fantasy novels follow  cliche patterns of monarchies, prophecies, and a society filled with doom.  This tale is no exception.  However, Jill Williamson manages to entice the reader to give fantasy another perusal. She creates excitement with chilling scenes of witchcraft and child sacrifice. The characters are imperfect heroes living in a world that is literally crumbling away.  Some believe prophecies that explain how to escape while others choose to ignore the warning signs of peril.
King's Folly is Book One of a planned trilogy called The Kinsman Chronicles. Ebooks are also available for the Kindle crowd. https://www.amazon.com/Darkness-Reigns-Kinsman-Chronicles-Part-ebook/dp/B013EW2SV4
I received this book from Bethany House in exchange for a review.